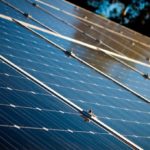 If you are intending to setup solar roof panels there is a multitude of things that you need to consider.
Do you get enough Sun?
This is the simplest and yet most often overlooked question. You need to fully assess whether your homes roof gets enough sun so that you know your purchase of solar roof panels will be worthwhile. As well as assessing if you get enough sun you need to identify what part of your roof gets the most sun during the different times and seasons of the year. Identify where the best areas will be and talk to a professional roofer such as the guys from Roof Restoration South Adelaide to see if it is possible to fit solar panels to the parts of your roof that have the greatest amount of sun.
What condition is my roof in?
Think of your homes roof in terms of the length of time it's likely to last, too. You are likely to be looking into brand new solar panels along with their warranties. Well, the last thing you want is to install those panels then must do a lot of roof work many years later. Understandably, it could be easier for you to get the roof work done first. Ensure that roof of yours is still in good enough before you even consider installing panels. Cary out any major repairs prior to installation and see a roofing professional to get an inspection of your roof.
Is there any chance of my panels getting damaged?
One of the things that can happen to solar panels is that they can be damaged by strong winds, hail storms or even falling branches. When considering where and how to install your panels you should look at what direction the strongest winds and storms come from for your location as well as potentially remove any large overhanging branches.
How do I install my solar panels?
This is an entirely personal preference and has many variables. Some of the things to consider when choosing between a professional company or a DIY project is what type of solar panels that you have and what type of access you have to your roof. Some panels are simply too large or have a complex installation procedure for you to do the installation yourself.
If you have a steep pitch roof or a double story roof it is highly recommended that you engage a professional company to do the installation for you.