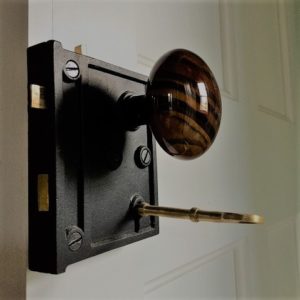 One can be excused for assuming that the order of my blog posts correlate to the chronological order of events associated with renovating (not sure I am qualified to use that word) my yew-bewt-make-me-a-fortune investment property. Because a normal person would do that. I'm actually blogging (not sure I'm qualified for use of that word either) as the events come to mind. I've also got to feel like writing about that particular event at the time too.
Not that the order of blog posts is really that important. Just don't want anyone thinking my little site here is some well thought out and structured strategy for renovating houses.
So this little story is about locksmiths and in particular Locksmith North Brisbane (you can get their contact details from their website Locksmith North Brisbane). We've all heard of the traditional emergency locksmith who is always on call, happy to come help the poor homeowner who unwittingly locked themselves out of their home. And this is one of the services that Locksmith North Brisbane provides, but not the service I required.
Mine was a more managed and planned project. Because as it stood, pretty much anyone over 4 years old could gain access into my most prized investment property. So I had Stephen (owner) come by and give me some advice.
Right now you'd be correct in thinking that I had previously written that my plan was to do everything myself to save money and get this place rented out on the cheap. Well funnily enough, I did spend some time looking at the work I needed done and considering doing it myself. But I have heard that replacing locks, securing windows and other openings can be at times quite tricky – especially when things have to be aligned just as they were to work perfectly. So I opted for the easy way out on this one – call the locksmiths.
Stephen from Locksmith North Brisbane was super helpful. Even though I can imagine this guy is super busy, he still found time to come over for an on-site inspection and give me a written quote. I walked him through the house and discussed my requirements (cheap please!) and being the professional that he is, he was able to sort out a solution quick smart.
We agreed on price and estimated time for completion and all was good. Just had to make sure the rest of the world didn't know how insecure my house is and decide they could help themselves to what they wanted in the meantime. Actually, I wasn't too worried about that, there wasn't too much valuable stuff in the house that would justify a break and enter charge.
Now in my head, I thought I had something a bit more exciting to add to this story but it turns out to be pretty boring. Not sure what I was thinking there except that it's another step I took to getting this house completed and fit for rental.
Stephen and his team came by and completed the work with out incident, as you would expect from professionals. My investment property was now well secured.
While chatting with Steve, I asked him about some of the services that he provides and have summarized them here for anyone that is interested. I highly recommend Stephen (obviously or this article may have actually been a little bit more interesting with my whining and moaning). If you're in the North Brisbane area looking for a locksmith then you can get all Stephen's contact details by going to his website – Locksmith North Brisbane.
In summary, some of the major services offered by Stephen include;
Emergency entry service
Lock repairs and replacements
Deadlock installations
Window locks
Automotive lock service
Barrel changing
Key cutting
Commercial locking solutions
File cabinets lock services
I'm pretty sure though if you have anything related to keys, locks, etc. that Stephen and his team will be more than happy to help. Now that I've given them a decent plug I think I'll need to give him a call and ask for some sort of commission.
G.